Me and

are happy to invite you at our









>>>CLICCA QUESTO sy-noir.deviantart.com/journal… PER LA VERSIONE ITALIANA!!<<<<

Okay so, after making a poll to see what you people were thinking of the contest, we decided to move the deadline.

NEW DEADLINE IS ON 25 JANUARY (2012)
this will give everyone loads more time to draw anything and i really hope it'll be helping!!!

Besides this, we decided to give a further option to the person who'll win the 1st place:
the chance to get the subscription value in cash!
Please scroll down to the price list for more infos!!

Last but not least, this contest
needs more advertising.
Please, could you help us advertising it?
It would be great if you could just write a journal talking about it and linking to this journal sy-noir.deviantart.com/journal…
If you'll do so, we'd be really grateful!!! We'll thank anyone who makes a jou for advertising the contest by putting their icon on mine and KuroSy's jou for the whole duration of the contest!
(of course tell us with a link to your journal!)
Hello everyone!
How was your Halloween?
All Saints days is leaving with a new surprise!! In fact
me and KuroSy are opening a new and cool contest
8DD
We'd really like to see more drawings of our beloved Original Characters from
Hadez
, so here's the right occasion! Of course some good prizes have been raffled off, so if you're curious, please read carefully all the infos and good luck~!
But first:
What is Hadez?
Hadez is a comic project created by Silvia Tidei (KuroSy) and Ilaria Catalani (Me) in 2005. We've submitted it in 2008 MICC, getting also good results but we're presently working on it again to make it more than just a 20-pages long story.
You can read the short story here, we'll be translating it in English in the next days! Please note that this story plot was made just for the MICC occasion, though the characters relationships shown are the official ones.

Does anyone want to help with the contest?
We're accepting help to improve our prizes! Any contribute is fine, it could be even just a feature on the journal or a llama badge or few points!
Also, if anyone is willing to help us advertise the contest, we'd be really glad of it





Contest Theme:



Now for the theme, we've found something cute to do.
As the contest title suggests, the theme will be
"Hadez characters casting the characters of some known movie/book/videogame".
Best (but not a must) if the product is famous, as to be more recognizable.
What does it mean, exactly?
Well, imagine to choose a movie, for example The Grinch. All you have to draw is Hadez characters performing The Grinch characters interacting together.
In our example, Hadez could be the Grinch and Meredith could be Cindy Lou Who.





Contest Rules:



There are some simple rules to follow, so please mind attention since some are essential for your submission to be valid!!
Our OCs must be recognizable!
Our OCs must be casting characters from a single movie/book/videogame!
i.e. you can't draw Hadez like Voldemort and then Ike as Frodo Baggings and Kurt as Batman. Just choose 1 movie or book or videogame for everyone.
Hadez must be always included in the drawings.
Together with Hadez, you must draw at least one more character (choosing among Meredith, Ike and Kurt), anyway we'd love to see all of them..!
We'd love them to interact, not just stand in pose.
Please try to associate our OCs pertaining characters. For example, Hadez would suit bad or creepy guys best, Ike would go with the adventurous main chara types, Kurt would always go fine with the calm/intelligent ones and Meredith would suit as the weird resourceful girl. (see characters files at the bottom for more infos!).
Please write what movie/book/videogame you chose in the deviation description as to make things more clear. It's not a problem if you forget about this, but we're eventually going to ask you to add it.
Please also write in the deviation description that you made it for this contest (possibly with a link back to this journal). This isn't a must but we'd really apreciate it!
:bulletorange Every person can submit up to 2 entries. Please send the link via note to me or to KuroSy




Submissions typology and deadline:



This contest is open only for drawings submissions! Any media is fine though, both traditional and digital.
You can submit your work until the
15th of January
, which makes the contest almost 2 months long!





Prizes:



We're offering 3 prizes for the 3 works we prefer best~
Please note that the prize list could vary if we get any donation, this is the starting list anyway.




1st place

1 year subscription OR 2000 points to spend on prints, shops, whatever you prefer OR $29.95 cash (paypal only)!!!*
1 pinup with max 2 characters by
KuroSy
1 pinup with max 2 characters OR 2 pixel by
saspy
featured for one month on
KuroSy
journal
featured for one month on
saspy
journal




2nd place

3 months subscription
1 lineart with max 1 character by
KuroSy
1 lineart with max 1 character by
saspy
featured for one month on
KuroSy
journal
featured for one month on
saspy
journal




3rd place

1 month subscription
1 sketch with max 1 character by
KuroSy
1 sketch with max 1 character by
saspy
featured for one month on
KuroSy
journal
featured for one month on
saspy
journal



CHARACTER REFERENCES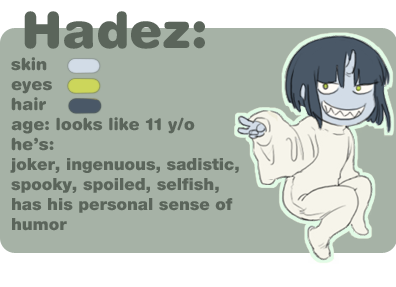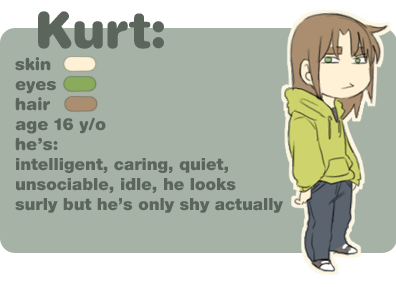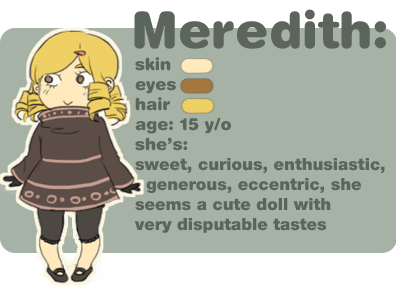 Here you can find a relationships scheme:
:thumb266733851:
and some references!
:thumb252806933: :thumb162090645: :thumb162090236:



F.A.Q.



please drop a comment for any question!
Q: Is it possible to use basis?
A: No, we'd like you to make 100% of your drawing. So basis, tracing and too much explicit references (of poses) aren't allowed >.<
Q: Can i submit a collaboration?
A: Yes, but all artists who had a part have to agree. Also, in case you win, the prize will be the same so you should split it or find an agreement on your own :3
Q: Is it ok using fandoms from Online RPGs?
A: Generally no, because we're asking to associate specific characters (like Hadez with the Grinch) and moorpg usually don't have specific characters.

*+PEOPLE WHO ARE HELPING US SHARING OUR CONTEST!+*

:



For any further question, doubt or help, don't hesitate to write me or
KuroSy
!
I hope you will join and have fun with us!!